Le pilote Lotus F1 Junior Team n'a pas manqué ses débuts en monoplace, c'est le moins que l'on puisse dire. Vice-Champion de France et meilleur rookie en F4, Dorian va maintenant passer à l'échelon supérieur en participant au Championnat d'Europe FIA de Formule 3 avec l'équipe Signature.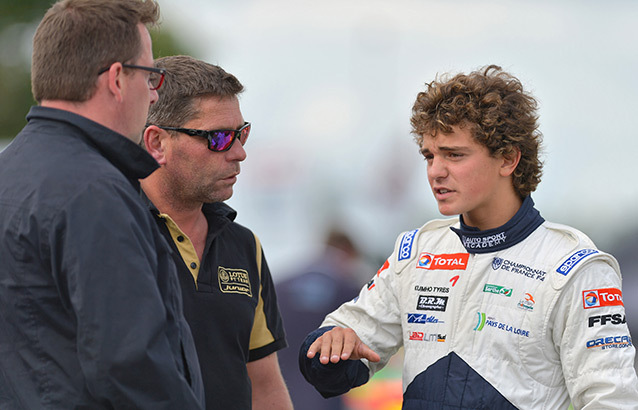 « Je ne suis pas mécontent de ma première saison de monoplace ! » explique Dorian. « Tout n'a pas été simple pour moi parce que la F4 de l'Auto Sport Academy et ses pneus durs ne convenaient pas vraiment à mon style de pilotage. J'ai dû m'adapter et je suis heureux d'avoir terminé sur une note très positive lors de la dernière épreuve au Castellet. »
Deux victoires, six podiums, deux pole positions et trois meilleurs tours en course ont permis à Dorian de remporter le Championnat de France Junior et d'être titré vice-Champion de France International dès sa première année en monoplace malgré quelques soucis techniques au long de la saison. On se souviendra de son podium dès la course d'ouverture au Mans, de son doublé victorieux à Pau et de sa magnifique remontée dans la dernière course au Castellet, dans laquelle il a surclassé en terme de performances le Champion expérimenté Lasse Sorensen.
Info Kartcom / © Photo KSP
The Lotus F1 Junior Team driver did not fail at his in single-seater debut is the least we can say. The French Vice-Champion and top rookie in F4, Dorian will now move to the next level, competing in the FIA European Formula 3 Championship with the Signature team.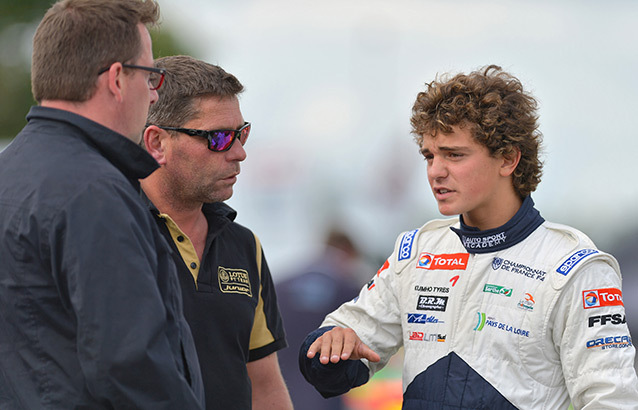 "I am not unhappy with my first single seater season!" said Dorian. "It was not easy for me because the Auto Sport Academy F4 and its hard tyres did not really suit my style. I had to adapt and I am happy to have finished on a high note at the last race at Le Castellet."
Two wins, six podiums, two pole positions and three fastest laps allowed Dorian win the Junior French Championship and the title of French Vice Champion International in his first year in cars, despite some technical problems during the season. We will remember his podium at the opening race at Le Mans, his double victory at Pau and his magnificent comeback in the last race at Le Castellet, in which his performance outclassed the experienced Champion Lasse Sorensen.
Info Kartcom / © Photo KSP
Il pilota del Lotus F1 Junior Team non si è certo fatto attendere al suo esordio in monoposto ed è il minimo che si possa dire. Vice campione di Francia e miglior rookie della F4, Dorian si accinge a passare al livello superiore partecipando al Campionato europeo FIA di F3 con il team Signature.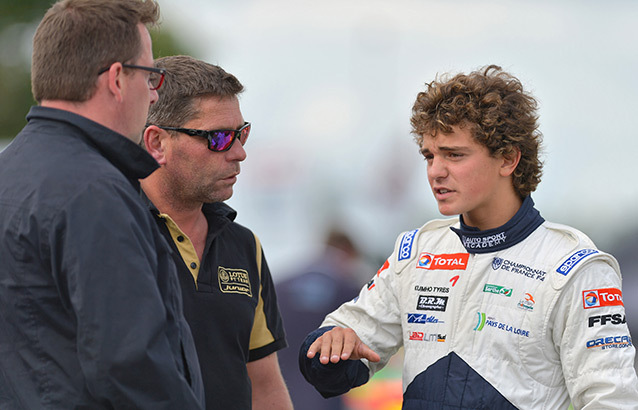 "Diciamo che il mio primo anno in monoposto non mi ha deluso!", spiega Dorian. "Non è stato tutto così semplice per me perché la F4 dell'Auto Sport Academy e i suoi pneumatici duri non si adattavano molto al mio stile di guida. Ho dovuto adattarmi e sono contento di avere finito in bellezza nell'ultima prova a Le Castellet".
Due vittorie, sei podi, due pole position e tre giri più veloci in gara hanno permesso a Dorian di conquistare il Campionato francese Junior e di essere incoronato vice campione di Francia Internazionale già al suo primo anno in monoposto, nonostante qualche problema tecnico nel corso della stagione. Ci si ricorderà del suo podio già alla prima gara di apertura di Le Mans, della sua doppietta vittoriosa a Pau e della sua magnifica rimonta nell'ultima gara a Le Castellet, dove ha surclassato in termini di performance l'esperto Lasse Sorensen.
Info Kartcom / © Photo KSP
El piloto del Lotus F1 Junior Team no se hizo esperar en su debut en monoplazas, es lo mínimo que se pueda decir. Vice campeón de Francia y mejor rookie en la F4, Dorian se prepara para pasar al nivel superior participando en el Campeonato europeo FIA de F3 con el equipo Signature.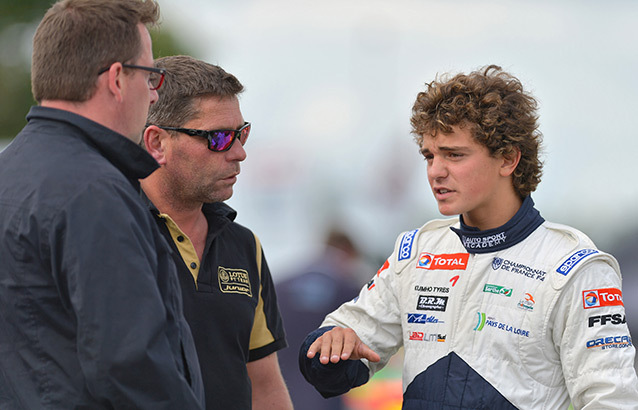 "Mi primera temporada en monoplaza no me ha decepcionado para nada!" explica Dorian. "No fue todo simple para mí porque la F4 de la Auto Sport Academy y sus neumáticos duros no se adaptaban realmente a mi estilo de pilotaje. Me tuve que adaptar yo y estoy contento de haber terminado con un resultado muy positivo en la última prueba en Le Castellet."
Dos victorias, seis podios, dos pole positions y tres mejores vueltas en las carreras permitieron a Dorian conquistar el Campeonato de Francia Junior y ganar el título de vice campeón de Francia Internacional en su primer año en monoplaza, a pesar de algunos problemas técnicos en el transcurso de la temporada. Nos acordaremos de su podio en la carrera de apertura en Le Mans, de su doble victoria en Pau y de su memorable remontada en la última carrera en Le Castellet, en la que su rendimiento superó al experto campeón Lasse Sorensen.
Info Kartcom / © Photo KSP