Dorian a confirmé, pour sa deuxième course en KF, sa place dans les pelotons de tête de la catégorie de pointe du karting sans boîte de vitesses. Quasiment tout le gratin international de la discipline s'était donné rendez-vous à Lonato, lors de la redoutable Winter Cup. Face à cette forte opposition et malgré des conditions météo hivernales, Dorian a commencé par signer le meilleur chrono de son groupe avant d'enchaîner les manches dans le top 3 avec deux victoires à la clé. On a pu assister à une confrontation intéressante avec le grand favori de la catégorie, Max Verstappen dans la course B contre F, Dorian étant l'un des rares à pouvoir lui contester la 1ère place avec un brio époustouflant.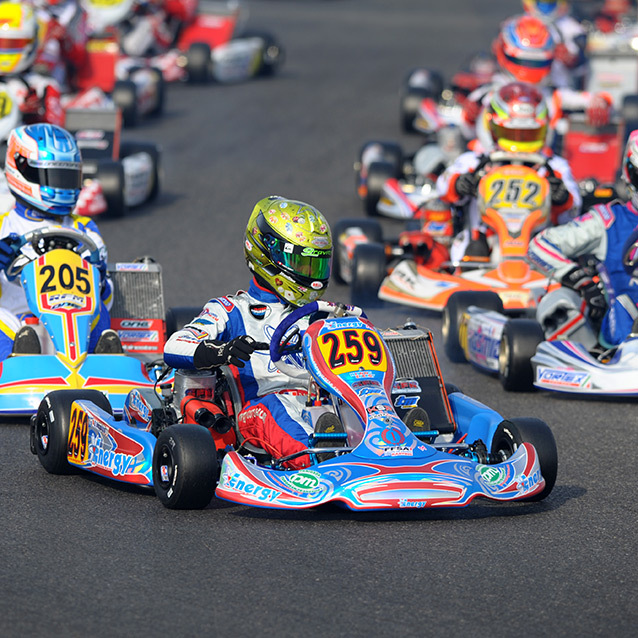 Dimanche, lors des phases finales, son matériel ne retrouvait pas tout sa compétitivité initiale et Dorian était écarté de la lutte pour la victoire. Ses 7èmes places dans les deux courses ne traduisaient pas tout le potentiel du pilote, mais le bilan global de cette Winter Cup reste malgré tout très convaincant. Energy Corse, TM et le préparateur GFR sont capables de fournir un package très efficace pour les prochaines courses du calendrier, à commencer par l'ouverture de la WSK Euro Series dans quelques jours à La Conca.
Info Kartcom / © Photo KSP
On his second meeting in KF, Dorian maintained his place among the leaders in the top category of karts without gearboxes. Almost all the best international kart drivers gathered at Lonato for the challenging Winter Cup. Despite these very strong opponents and the winter weather, Dorian started off by setting the fastest time in his group and concluded his heats in the top 3 as well as taking two victories. There was an interesting duel with the heavy favourite of the category, Max Verstappen, in race B vs. F, where Dorian was one of the few drivers able to challenge Verstappen's first place with astounding determination.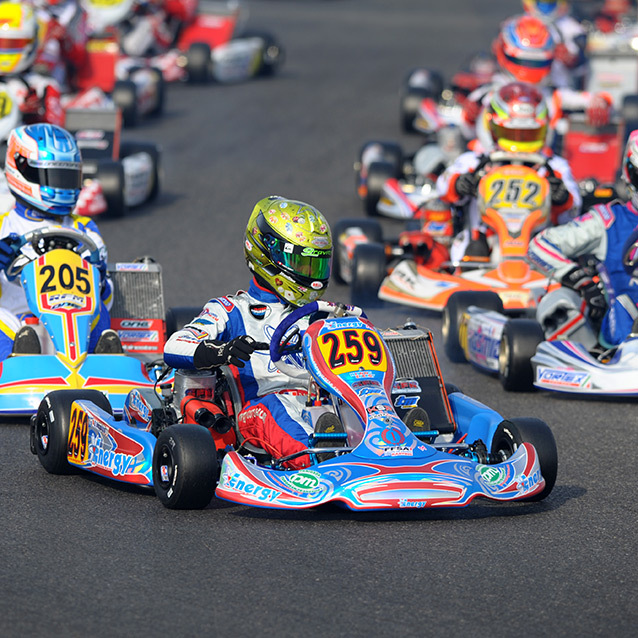 During Sunday's qualifying phases, his kart was no longer as competitive as at the start and Dorian was out of the fight for victory. His 7th places in the two races do not reflect this driver's true potential, but all in all his results at this Winter Cup have been very convincing. Energy Corse, TM and engine preparer GFR will continue to provide an effective combined effort to support Boccolacci in the forthcoming competitions on the calendar, starting with the opening round of the WSK Euro Series, which will be held in a few days' time at La Conca.
Info Kartcom / © Photo KSP
Nella sua seconda gara nella KF Dorian ha confermato di essere uno dei protagonisti della categoria regina dei kart senza cambio. Quasi tutta la crème del karting internazionale si è data appuntamento a Lonato in occasione della straordinaria Winter Cup. Al cospetto di forti avversari e nonostante le condizioni meteo invernali, Dorian ha iniziato facendo segnare il miglior tempo del suo gruppo durante le prove cronometrate, per poi posizionarsi sempre nei primi 3 durante le manche, vincendone alla fine due. Si è assistito a un confronto importante con il grande favorito della categoria, Max Verstappen, nella gara tra il gruppo B e il gruppo F, con Dorian che era uno dei pochi a potergli contendere il primo posto con una determinazione straordinaria.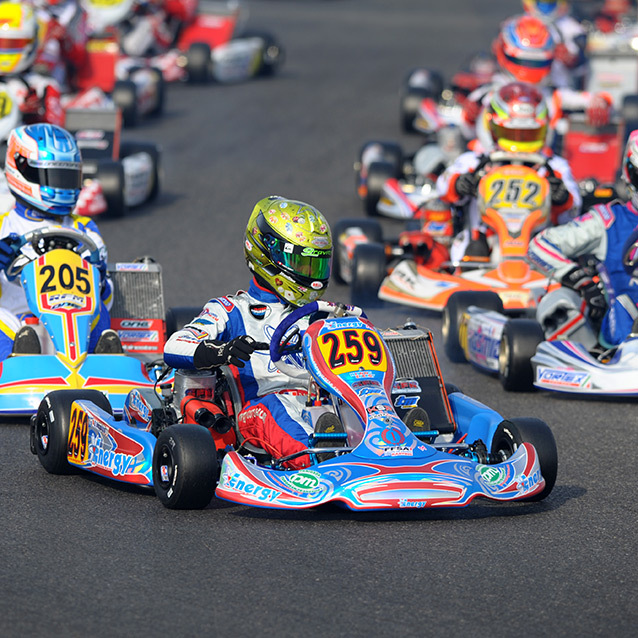 Domenica, in occasione delle fasi finali, il suo kart non era così competitivo come all'inizio del week-end e Dorian è stato escluso dalla lotta per la vittoria. Il 7° posto conquistato nelle due gare non ha rispecchiato tutto il potenziale del pilota, ma il bilancio globale di questa Winter Cup rimane, nonostante tutto, molto convincente. Energy Corse, TM e il preparatore GFR sono capaci di fornire un pacchetto molto performante in vista delle prossime gare del calendario, a partire dall'apertura della WSK Euro Series tra pochi giorni a La Conca.
Info Kartcom / © Foto KSP
En su segunda carrera en la KF Dorian confirmó ser uno de los protagonistas de la clase reina del karting sin caja de cambios. Prácticamente toda la elite del karting internacional estaba presente en Lonato con ocasión de la extraordinaria Winter Cup. Frente a fuertes adversarios y a pesar de las condiciones meteorológicas de invierno Dorian inició registrando el mejor crono de su grupo para llegar siempre entre los primeros tres durante las mangas en dos de las cuales acabó primero. Asistimos a un enfrentamiento interesante con el gran favorecido de la categoría, Max Verstappen en la competición entre el grupo B y el grupo F, con Dorian que era uno de los pocos que podía contender el primer lugar demostrando una determinación increíble.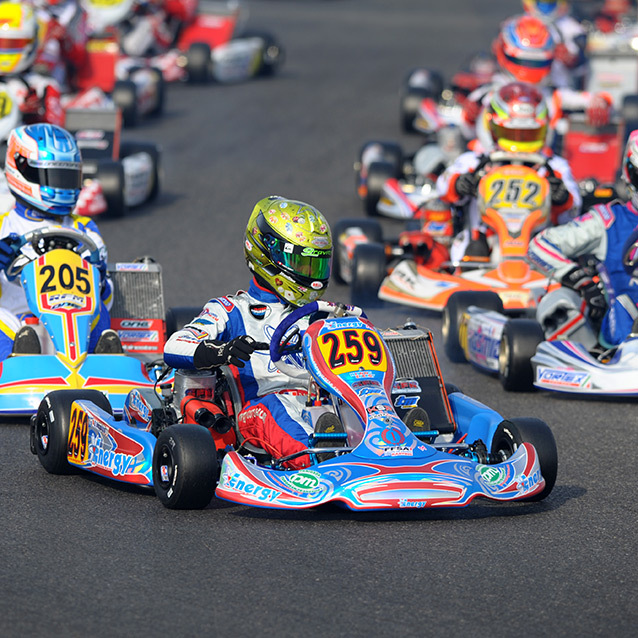 El domingo, en ocasión de las fases finales, su kart no fue tan competitivo como al inicio y Dorian quedó apartado de la lucha por la victoria. Su séptimo lugar en las dos carreras no refleja el potencial del piloto aunque el balance global de esta Winter Cup es, a pesar de todo, muy alentador. Energy Corse, TM y el preparador GFR son capaces de proporcionar un paquete muy eficaz para las próximas carreras del calendario a partir de la apertura de la WSK Euro Series dentro de unos días en La Conca.
Info Kartcom / © Foto KSP